The sun-soaked terrace restaurant at Sulzenau is not only a great way to end a day of hiking; it is also the perfect destination for a day trip from the Stubai Valley. The trail from the valley bus-stop to our restaurant is only 2 hours – the perfect length to work up a sweat before feasting on some of our local cuisine.


At Sulzenau, our chef takes pride in choosing only the best quality food to use in the kitchen. Our meat comes from the local butcher, our bread from the local baker, and our egg and dairy products come from local farms in Neustift. We also support the Fair Trade movement: our coffee, some varieties of tea, and chocolate is Fair Trade certified.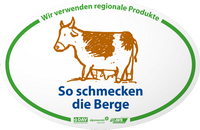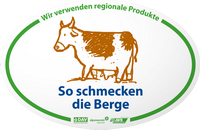 Please keep mind, that have delcious daily menus.
We kindly ask for your comprehension that we can only accept cash payment.
Alcohol-free drinks
Cordial water
(blackcurrant or elderflower)
Soda water
Softdrinks (Cola, Aldudler, Sprite)
Apple juice pure
Apple juice with soda water
Hot drinks
Coffee
Milk coffee
Hot chocolate
Tee with lemon
Tee with Rum
Jägertee 0,25 L
Glühwein 0,25 L
Alcoholic drinks
Beer on tap
Radler (beer with lemonade
Wheat beer
Open wine
Grüner Veltliner
Blauer Zweigelt
Wine with Soda water
Bottled wine
Sauvignon Blanc
Merlot
Schnapps
Obstler
Enzian, peach, pear
'Old forrest' berries
Soups
Soup of the day
'Crouton Pearl' soup
Sausage soup with bread
Dumplings
(with Tirolean bacon, cheese- and spinach dumplings)
1 dumpling in the soup
2 dumpling in the soup
1 dumpling with salad or kraut
2 dumpling with salad or kraut
Other snacks
Sausage with bread
Grilled sausage with chips
Cold platter for one person(ham, cheese, gherkin …)
Cold platter for two persons
Colourful summer salads
Simply green
Small and mixed
Large salad plate with goat's cheese
Meals for hungry mountaineers
Spaghetti with meat sauce
Thin breaded pork cutlet with fries or pan-fried potatoes
Local tastes
Cheese gnocchi with green salad
Traditional austrian meals
Thick chopped-up pancake with apple sauce
Large jam-filled dumpling with vanilla sauce
Homemade apple strudel with whipped cream or vanilla sauce
Homemade creamy cottage cheese strudel – with whipped cream or vanilla sauce
Value deals for Alpine Club members
Mountaineer's meal (0,5 L)
Tea water (1 L)
Mountaineer's drink
Breakfast offers
bread, butter, marmalade, ham, cheese extra
Muesli / Cornflakes with milk / yoghurt
Fresh fruit (per piece)
Breakfast drinks
Portion tea / coffee / cocoa
Milk coffee (with frothed milk)
Milk
Orange juice
1 L hot water for tea (only for alpine club members)